Efficient, avantgarde machinery capable of providing high precision machining.
Kimolam's aim has always been to create added value for its customers, producing all the support material necessary for a company to present itself at its best, relying on a quality partnership.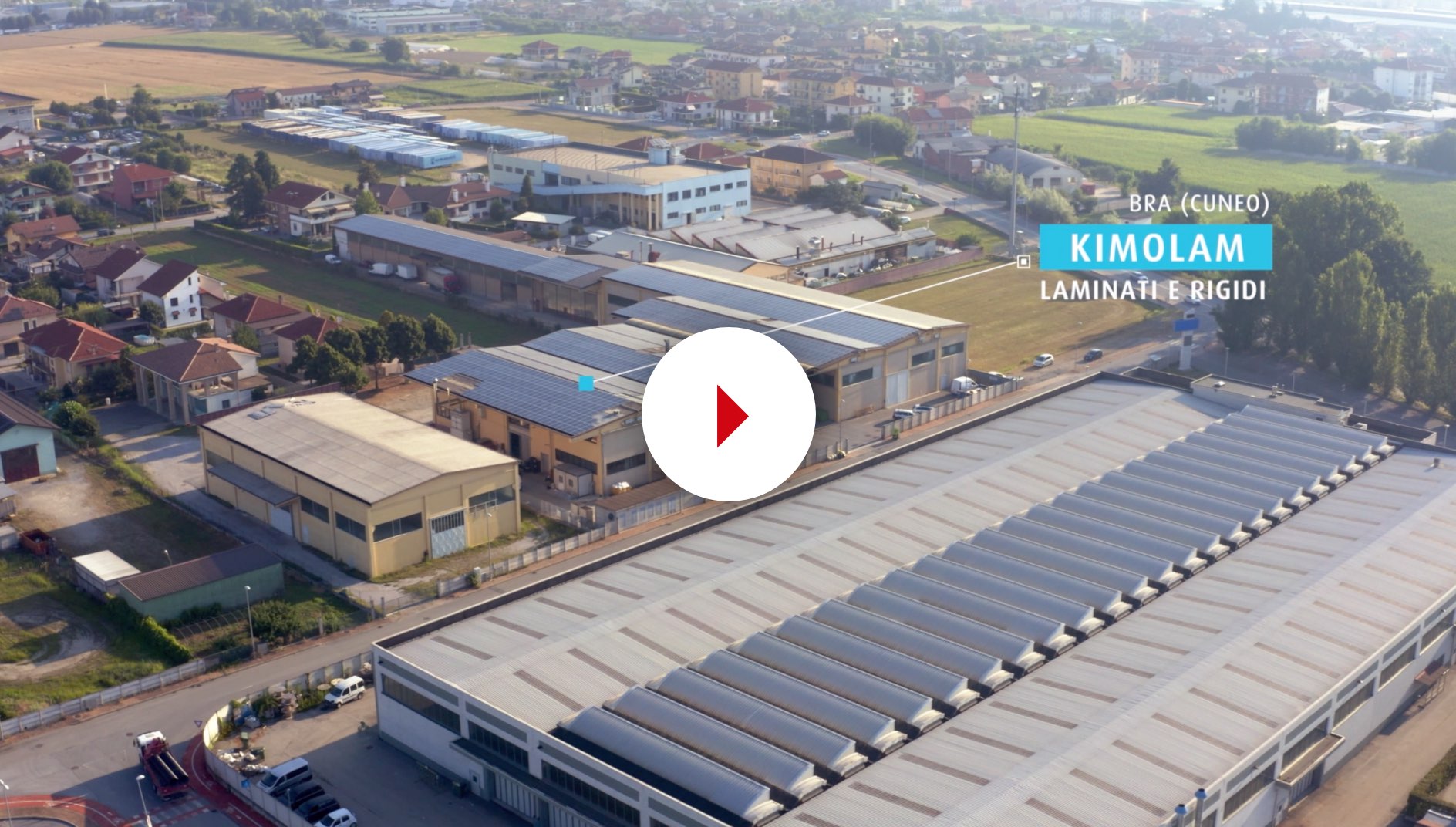 Production capacity capable of supporting the processing of large quantities of parts.
Kimolam enjoys all the benefits that Kimoco Group reserves for its production capacity. The assembly of the samples involves the use of machinery capable of guaranteeing large quantities in absolutely advantageous timescales.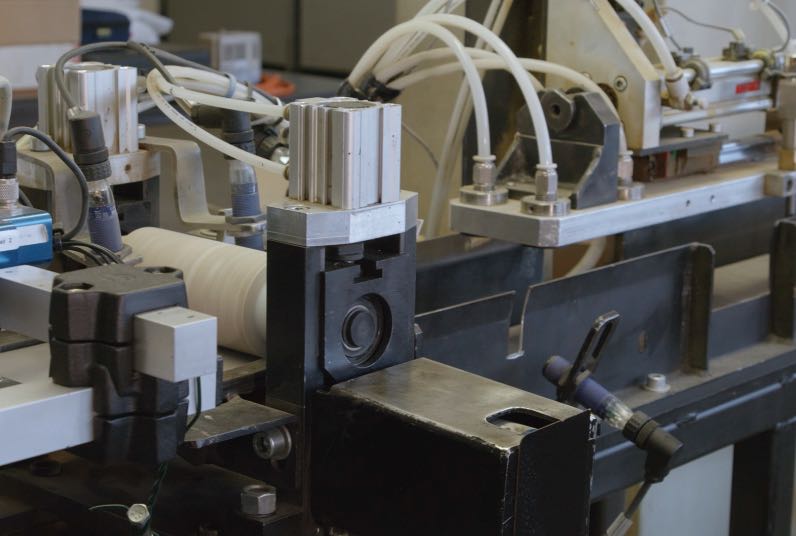 Efficient, avantgarde machinery capable of providing high precision machining.
Our processing helps the customer to realise his wishes down to the smallest detail. We can provide precision machining that allows us to make the samples unique, such as the printing of codes/qr codes/logos dedicated to each individual colour reference.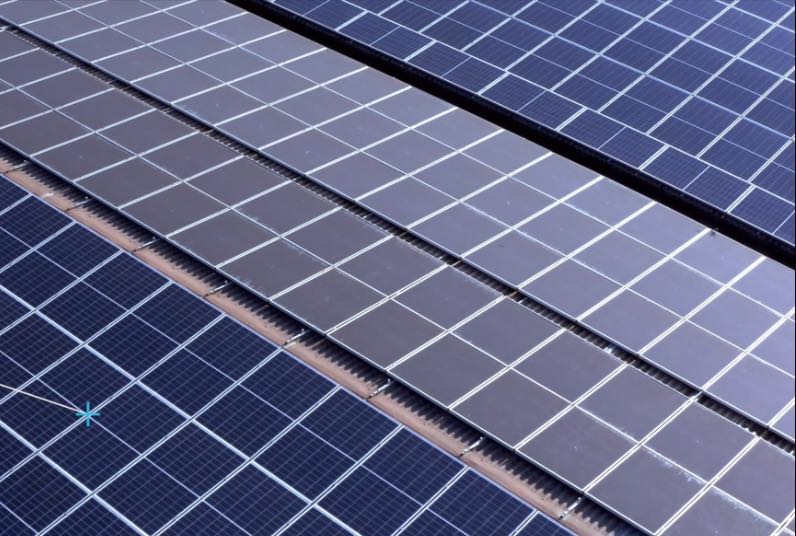 The attention to the sustainability of the processes distinguishes Kimolam's processing.
Processing is carried out with eco-friendly materials and a special focus on green and sustainable processes. Continuous development and optimisation of the supply chain allow us to reduce waste and to significantly reduce environmental impact.
Rigid materials are more complex, or many times difficult to process.
Laminated panels, veneered panels, laminated panels, wood, chipboard, aluminium, etc. require the use of special machinery to ensure the highest quality of construction.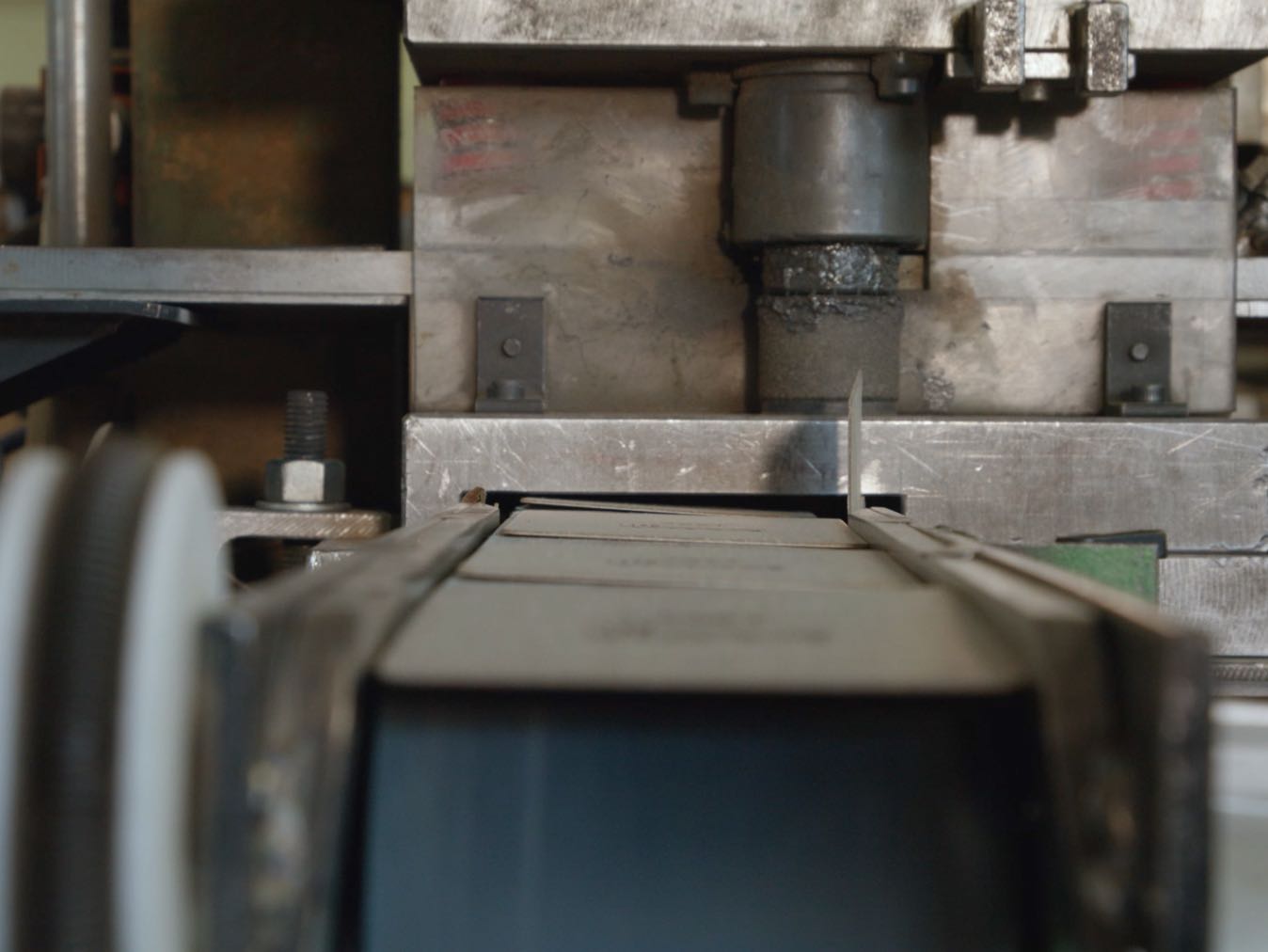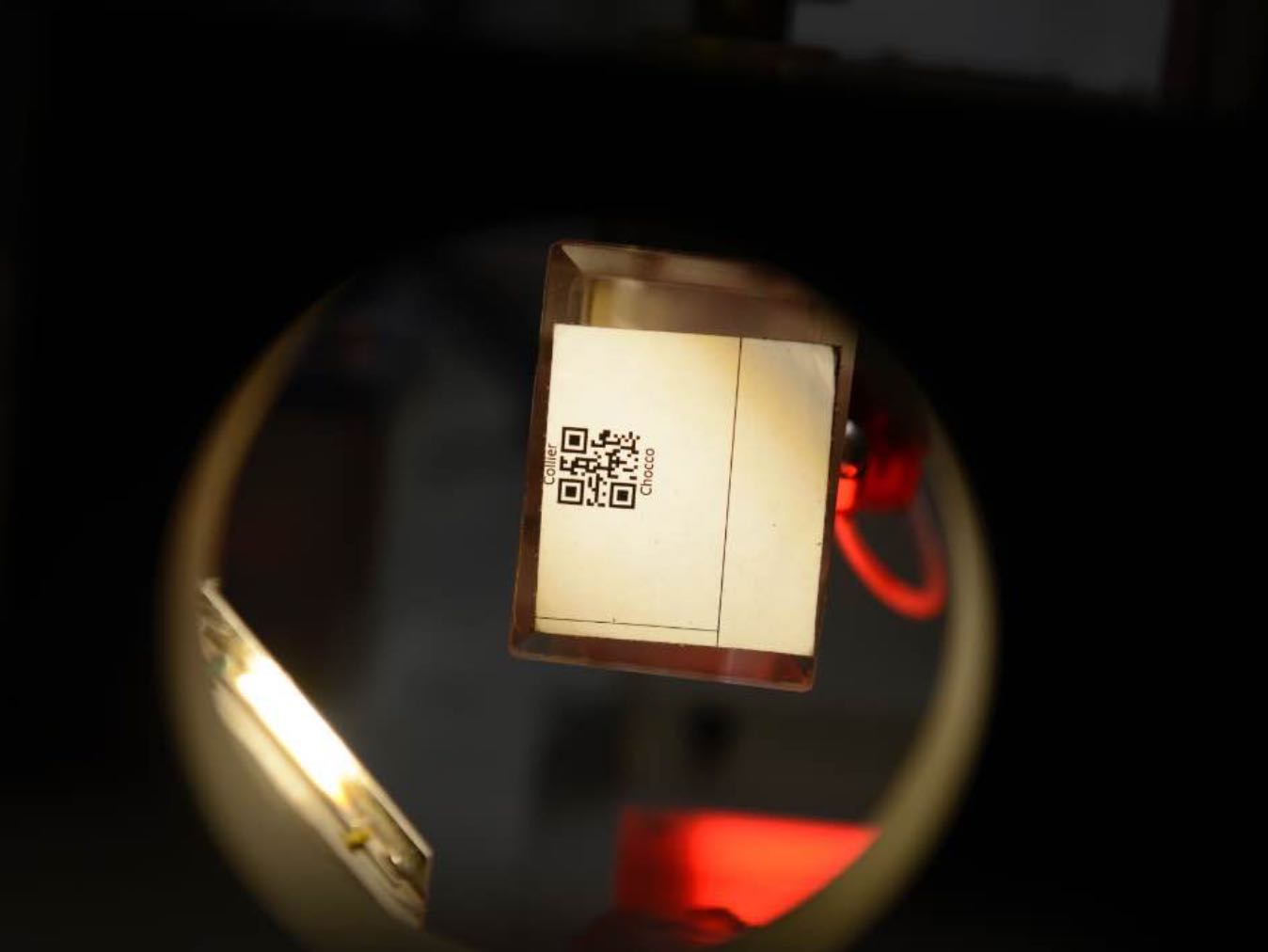 In addition to the use of large plants dedicated to the cutting of these materials, our experience in the sector also includes engineered machinery for the assembly of samples.
Kimolam uses high-performance cutting machines and moulding machines capable of transforming the large panels of these wonderful finishes into samples with dimensions that can be customised in every parameter, with a straight or rounded cut, preserving all the properties of the material and highlighting the beauty of its three-dimensionality.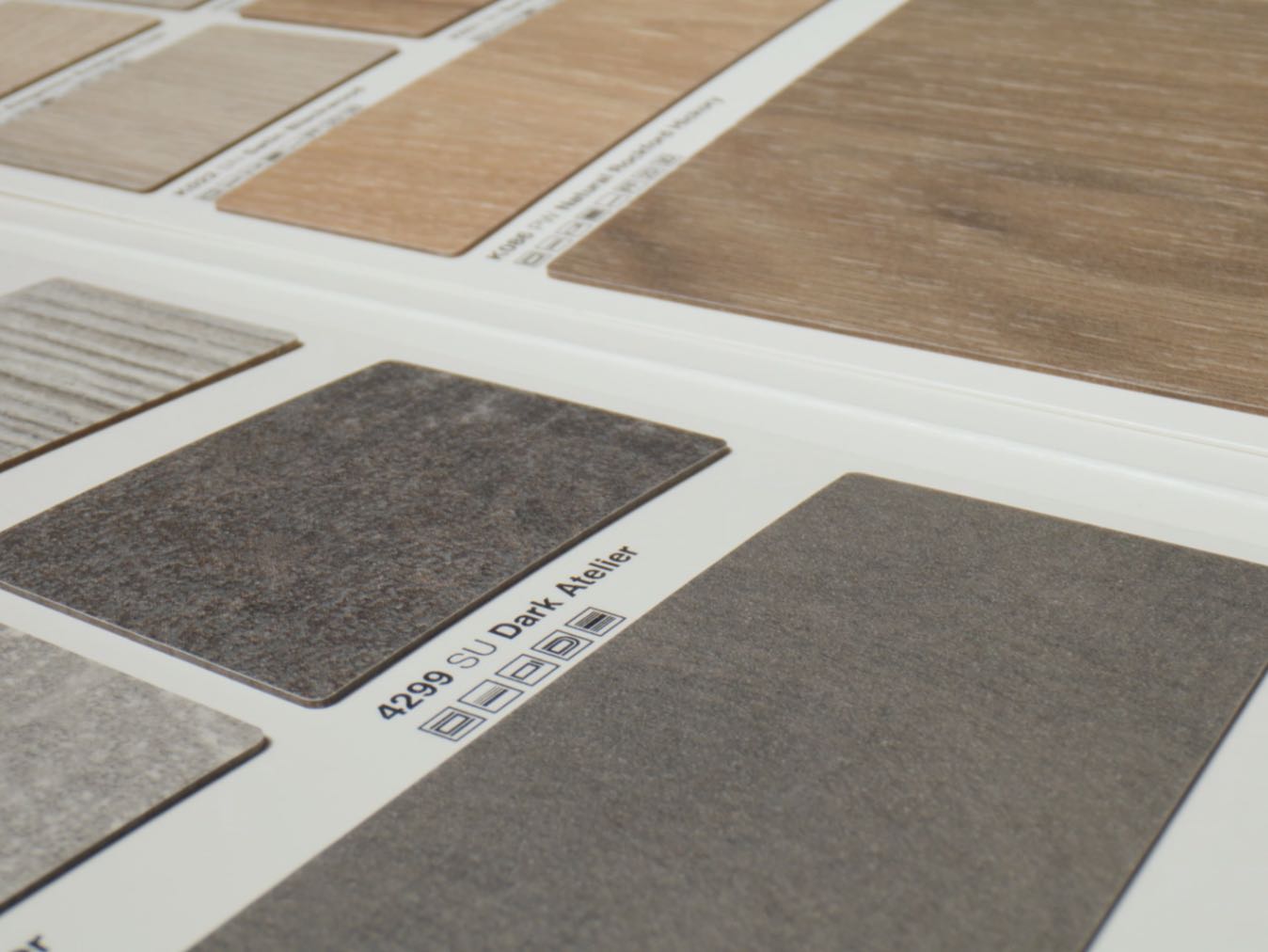 The Kimoco Group invests resources to study new methods and new tools to increase the performance of its service, for the benefit of a customer who is happy and satisfied with his sample book.
In addition to our 100% Error Free robots, our Lean production lines have dedicated tools for completing samples in a timely manner. Our constant drive for growth and development has resulted in machines engineered for our supply chain that can assemble colour charts and swatches in seconds.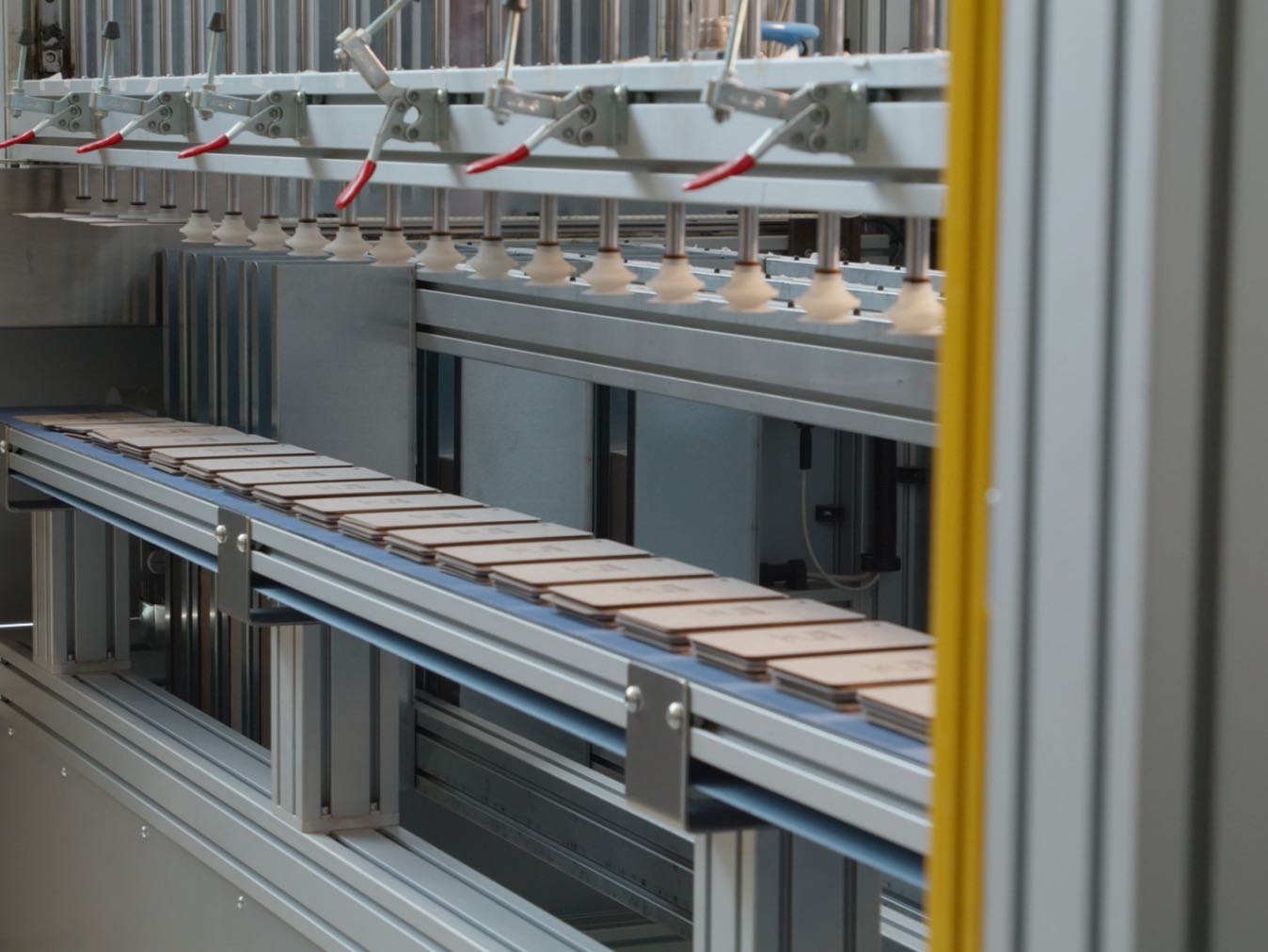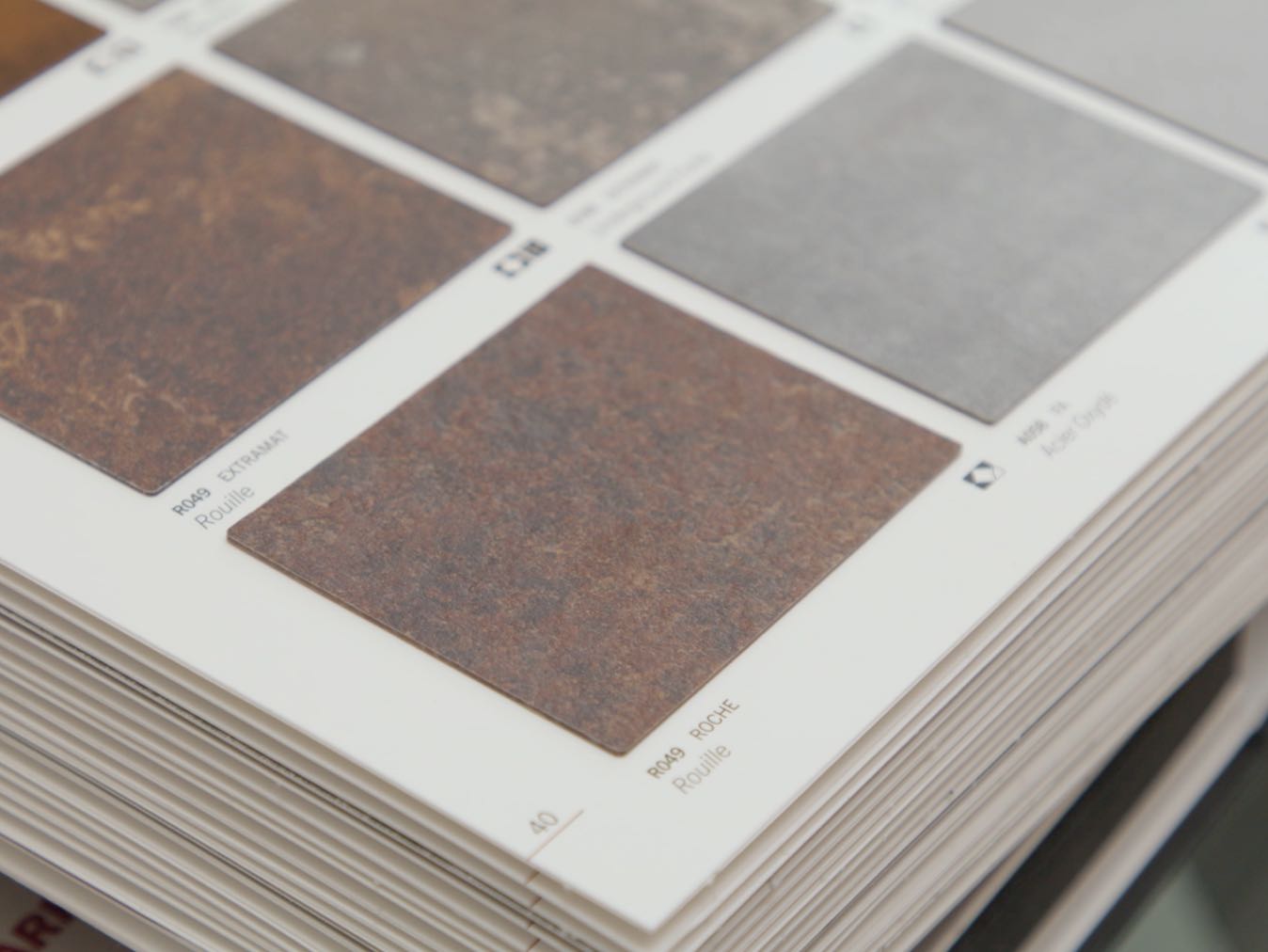 Our professionalism is also evident in the design process. More demanding materials require the support of folders, containers or boxes capable of protecting the colour references and not suffering after their assembly. We carefully study, together with the customer, the best solutions for a strong, durable and reliable sample collection.
Do you want to know more about our solutions
for laminates and rigid materials? Contact us