The Kimolam division, based in Bra, Piedmont, is specialized in the packaging of samples of laminates and rigid materials, using the latest technology.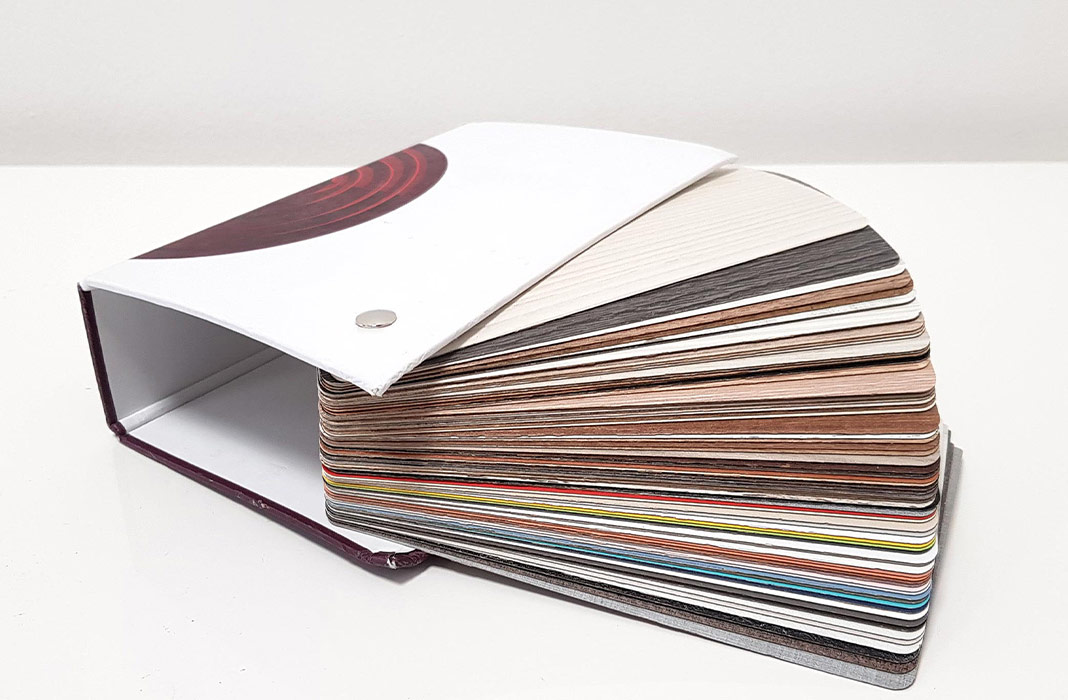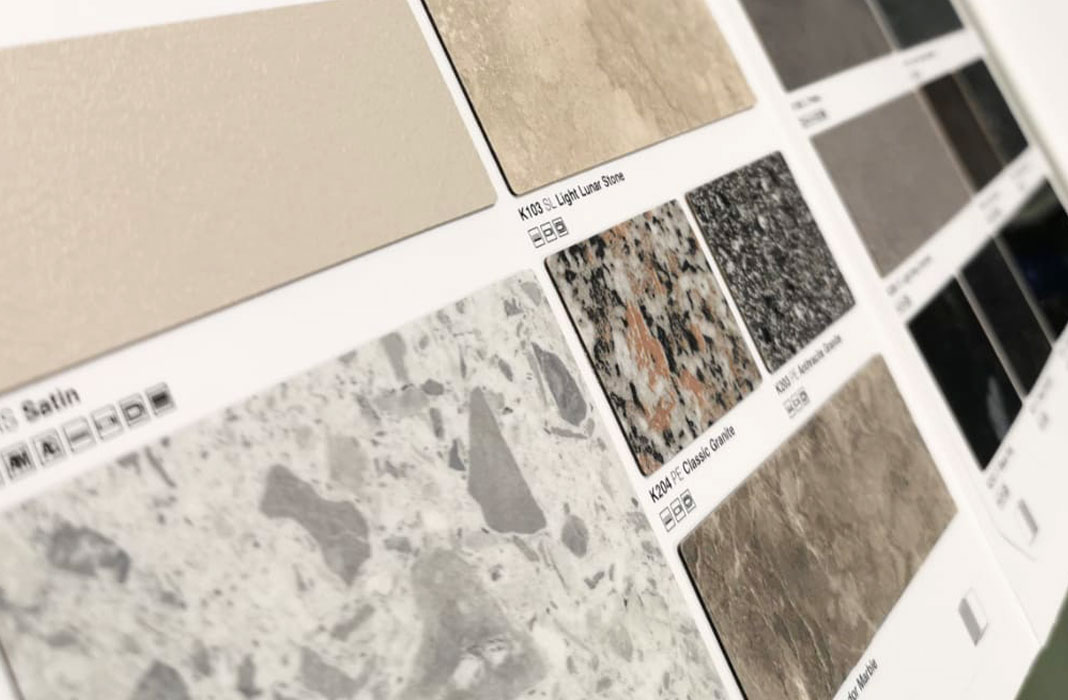 Specialized in samples of laminates and rigid materials
With the Kimolam division, Kimoco specializes in the processing and assembly of laminates and rigid materials, perfecting production techniques using highly qualified staff and cutting-edge technology.
Materials are cut using numerically controlled instruments and automatic die-cutting machines, producing both sharp and rounded cuts.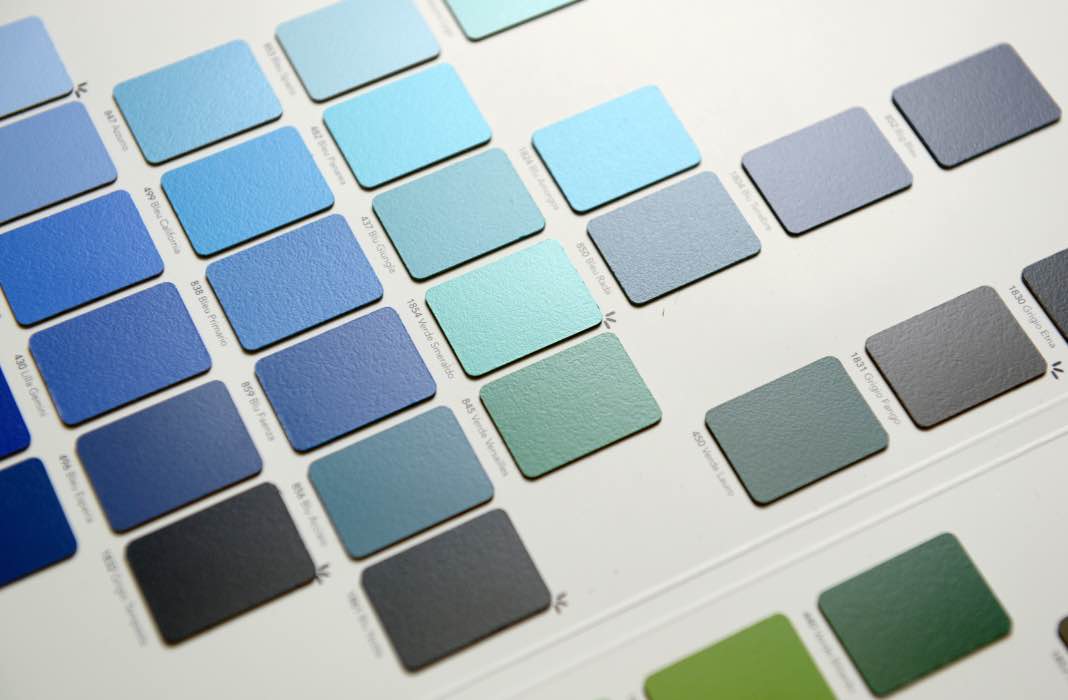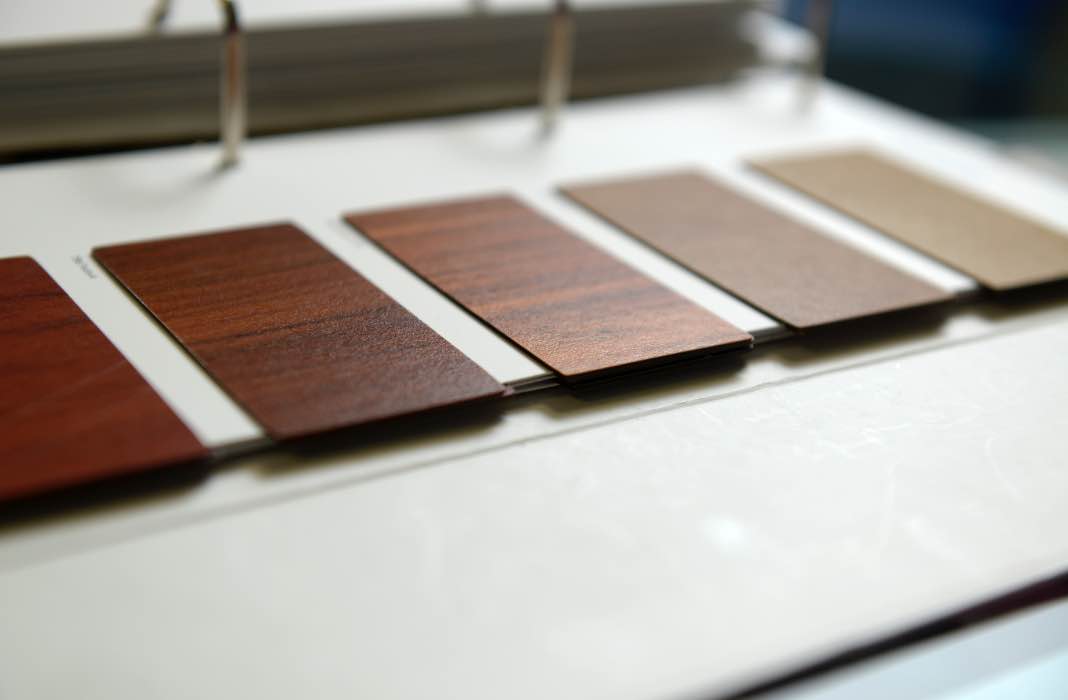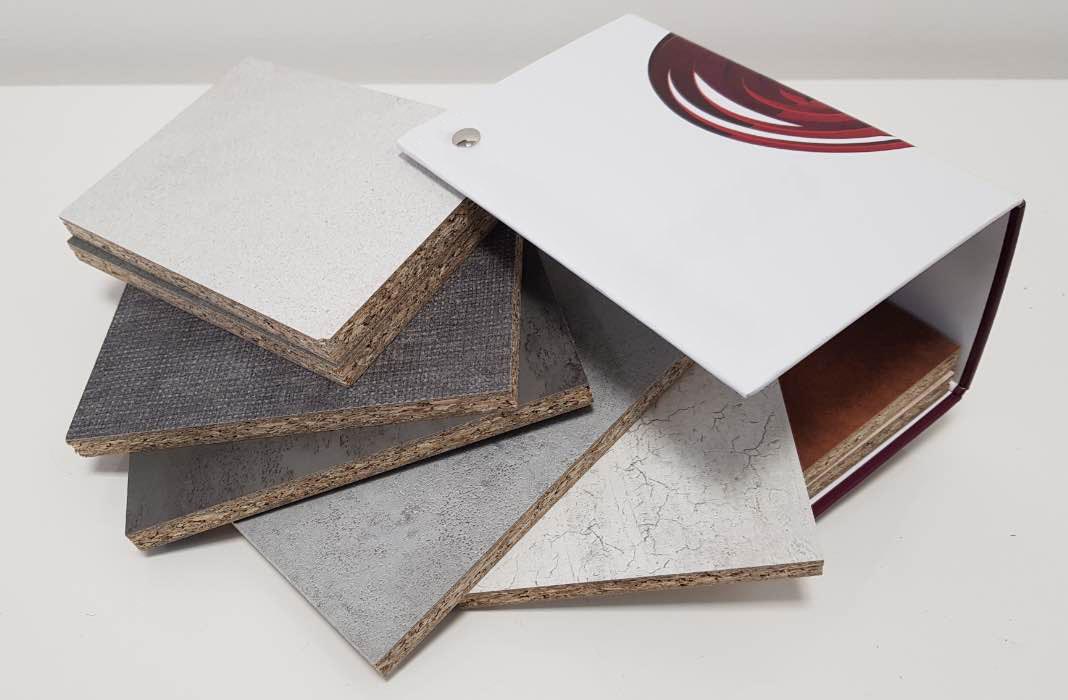 High performance and large production capacity
The use of various printing techniques applied directly to the samples combined with the latest generation of assembly automation allows us to respond in a timely manner to the wide variety of market requirements that come our way.
The most popular products, fan decks and colour cards, are made using high-performance equipment and efficient manufacturing processes to ensure maximum precision.
An extensive production capacity allows us to fulfil even the largest work orders.